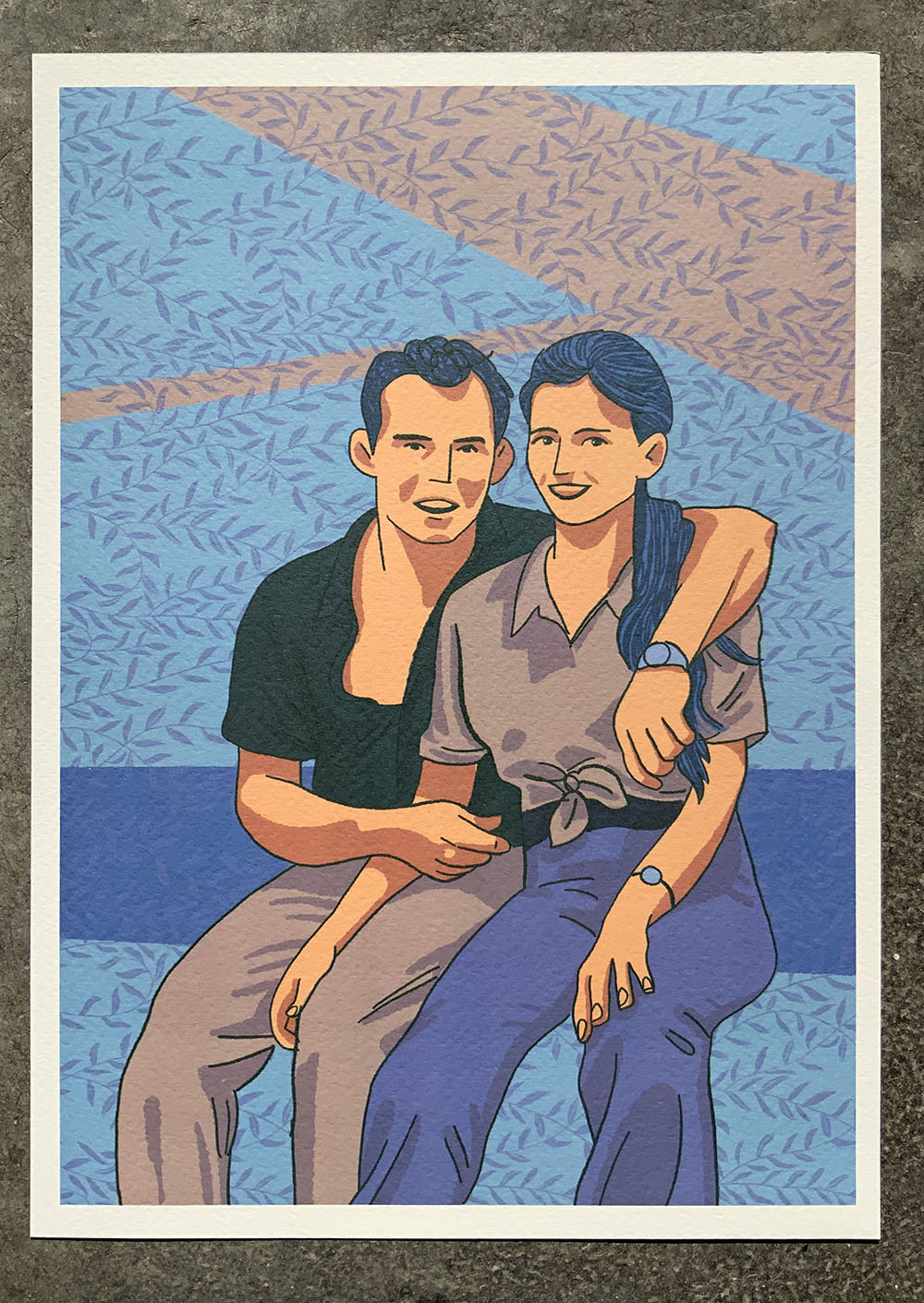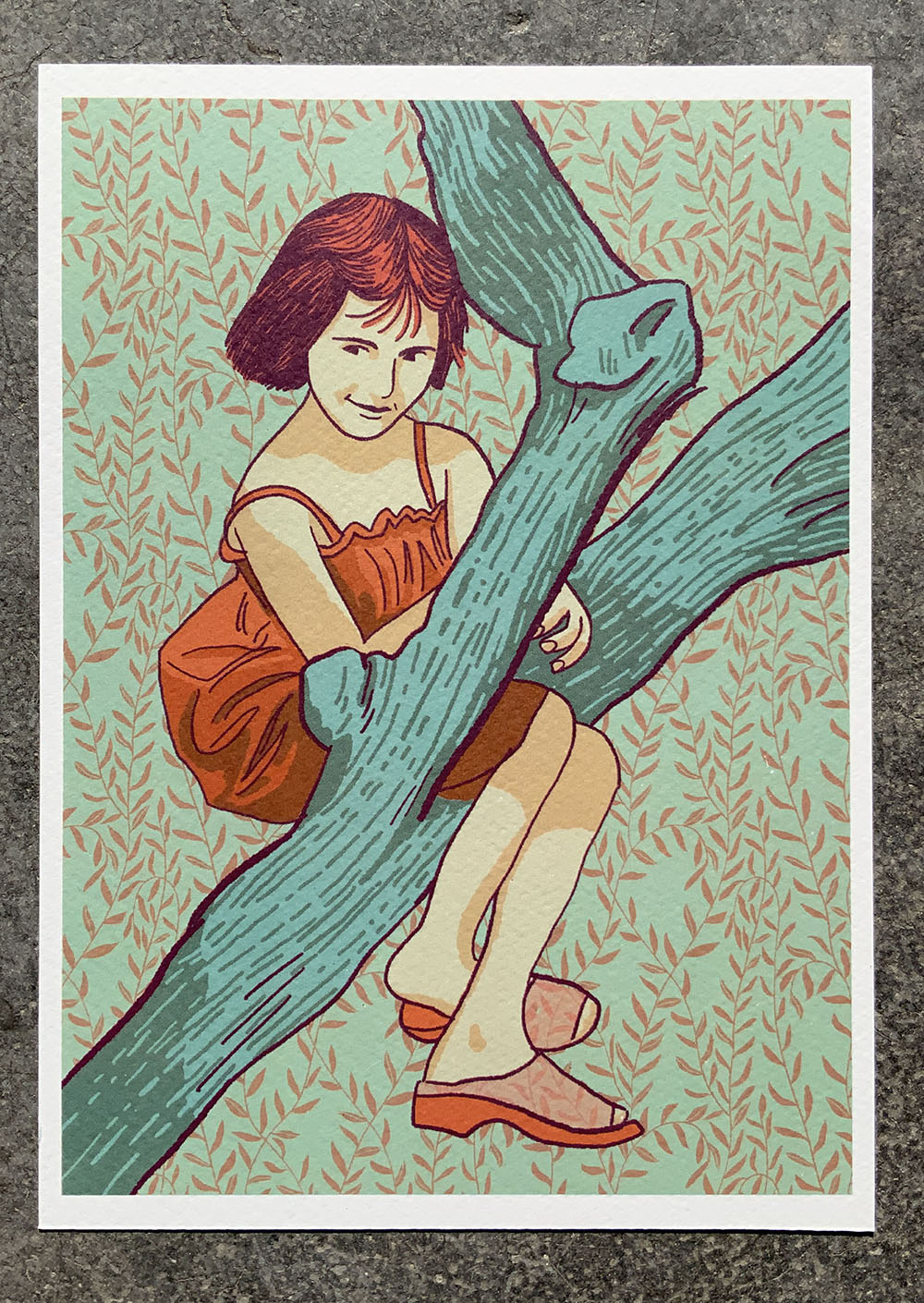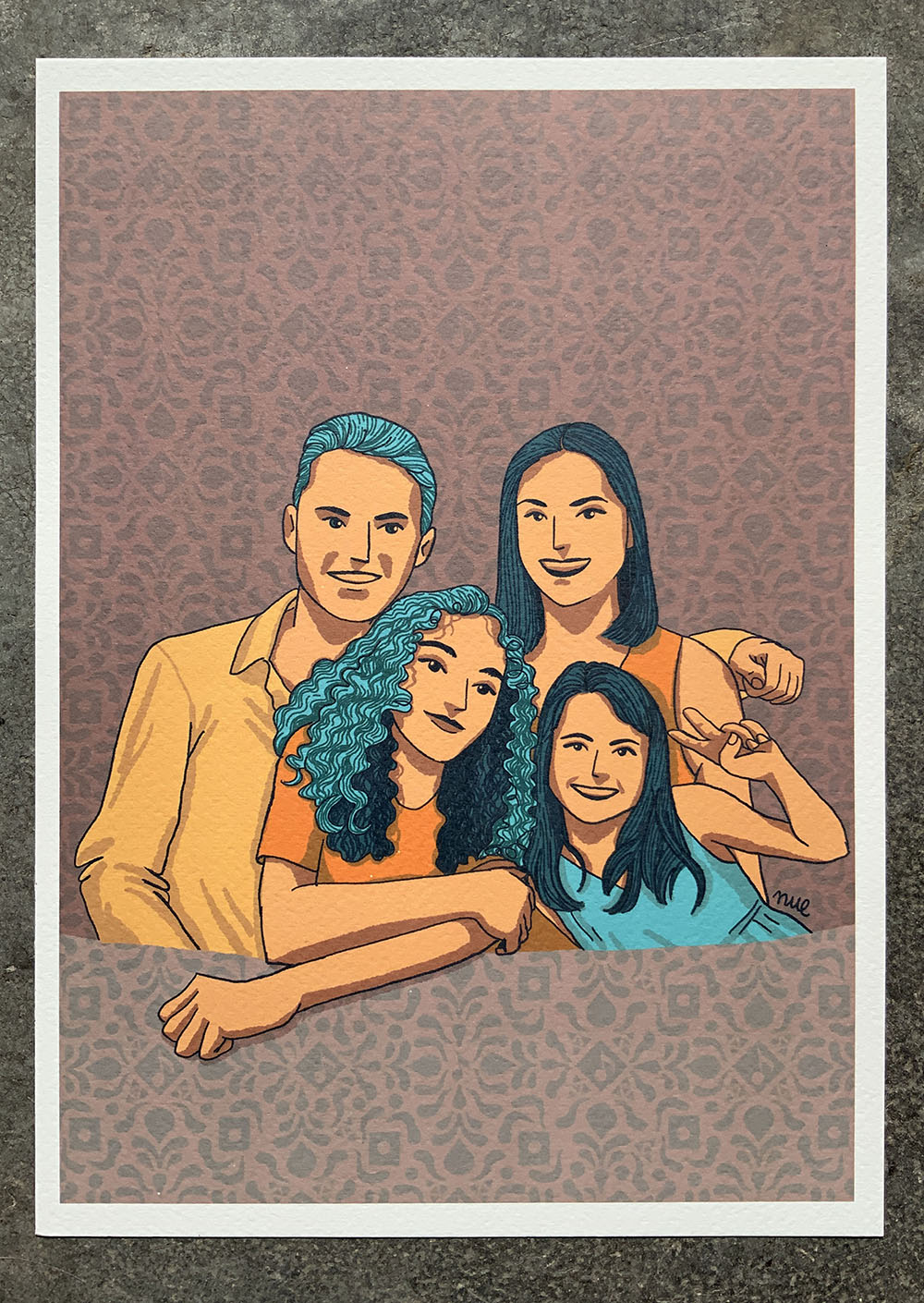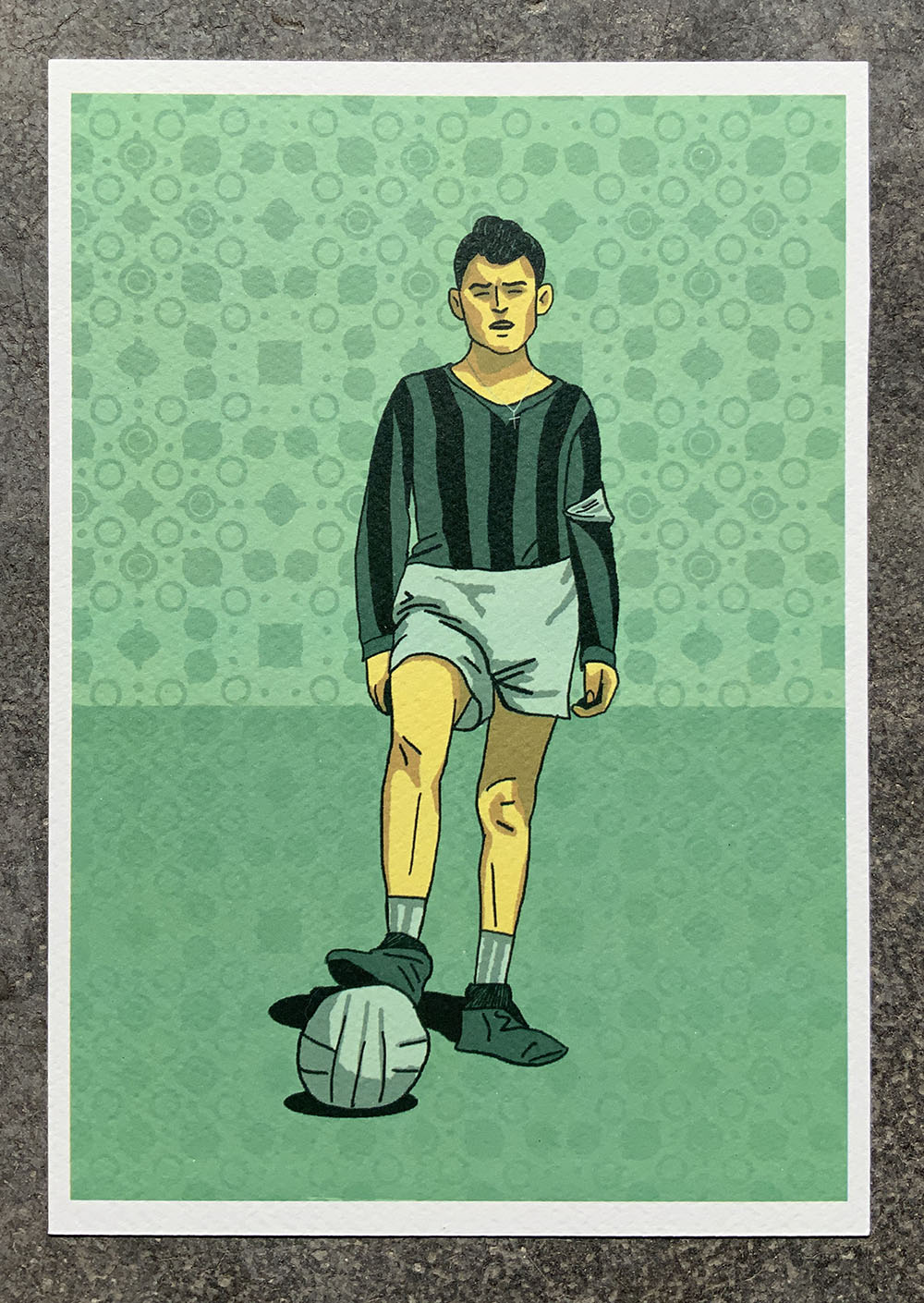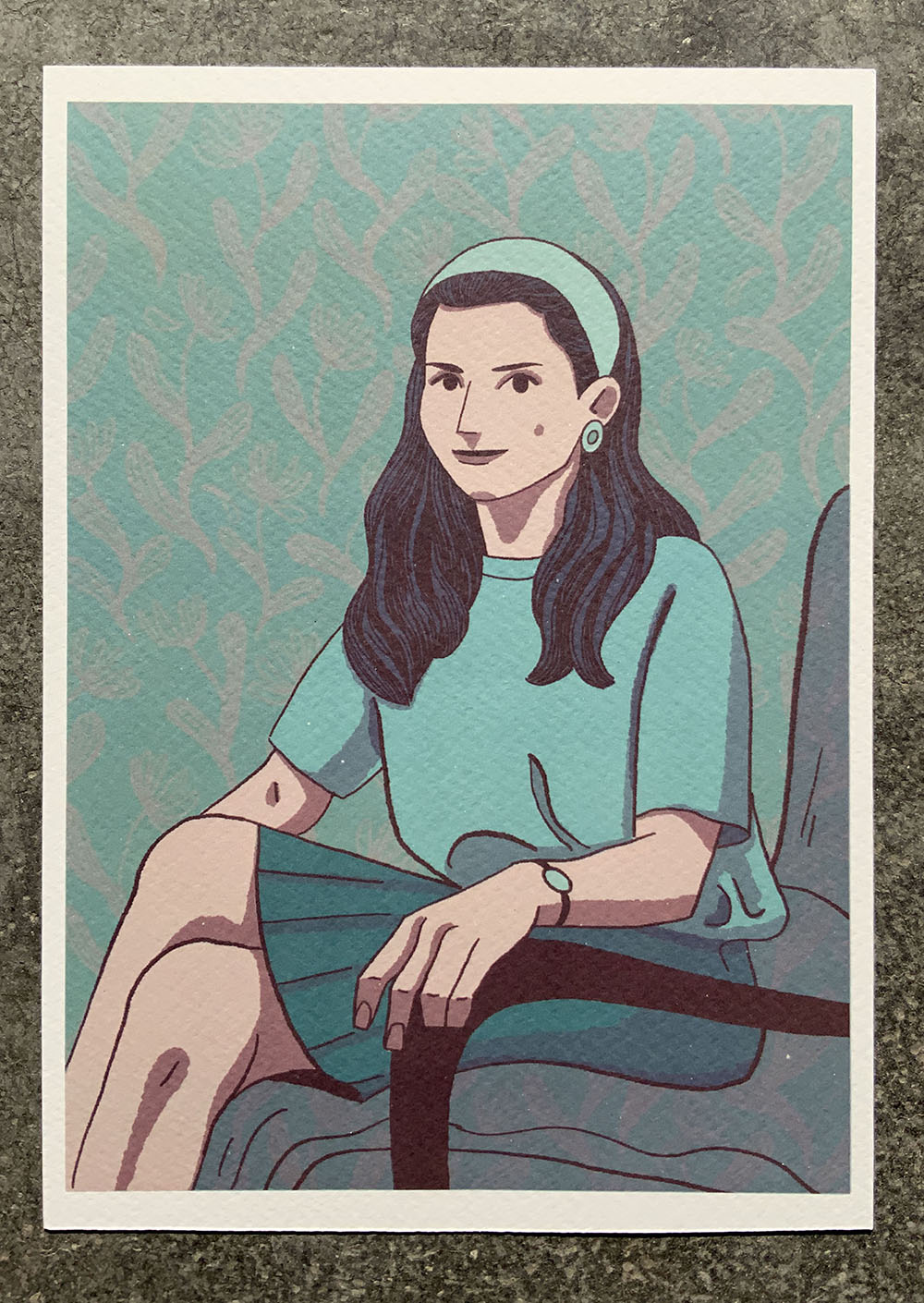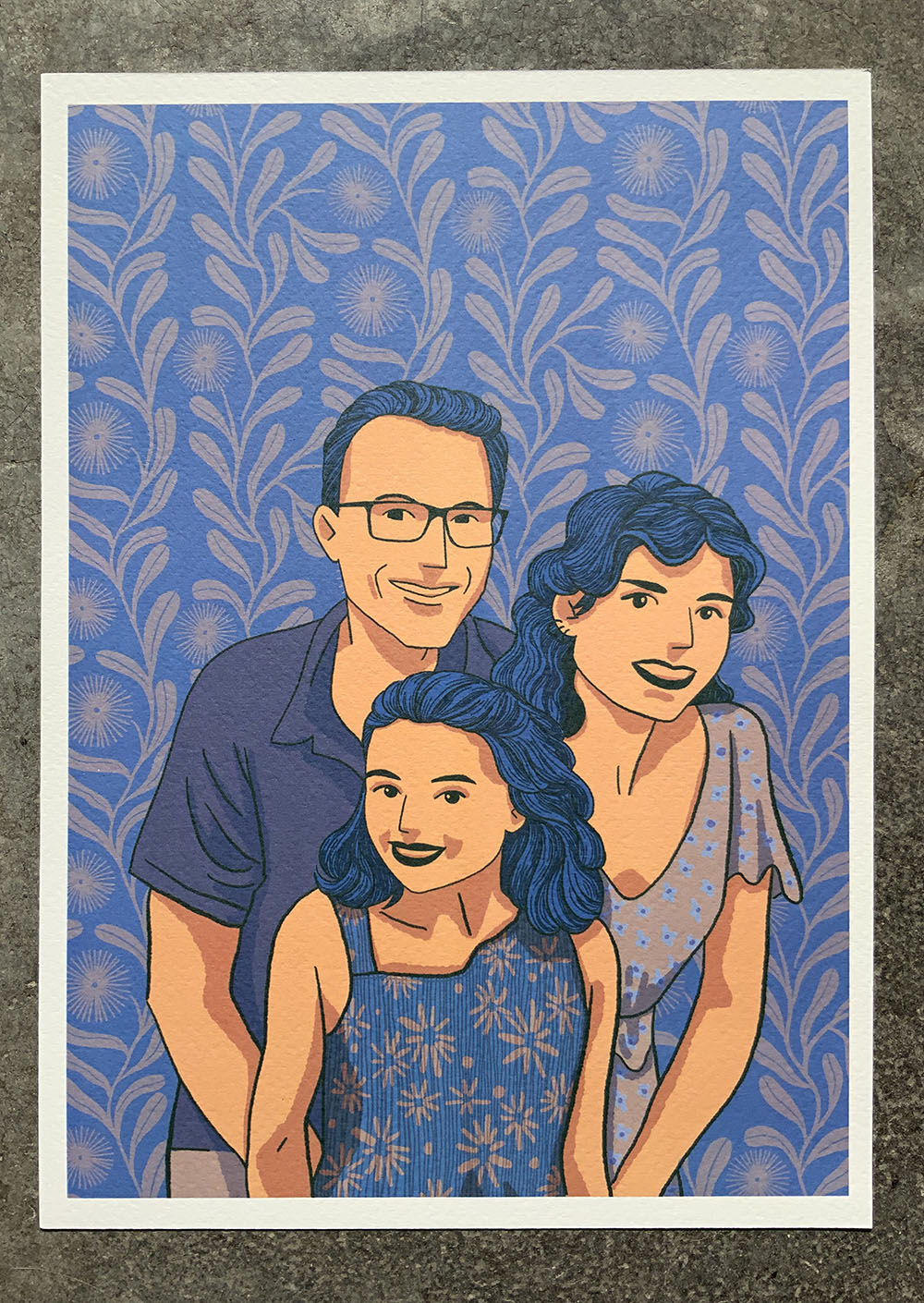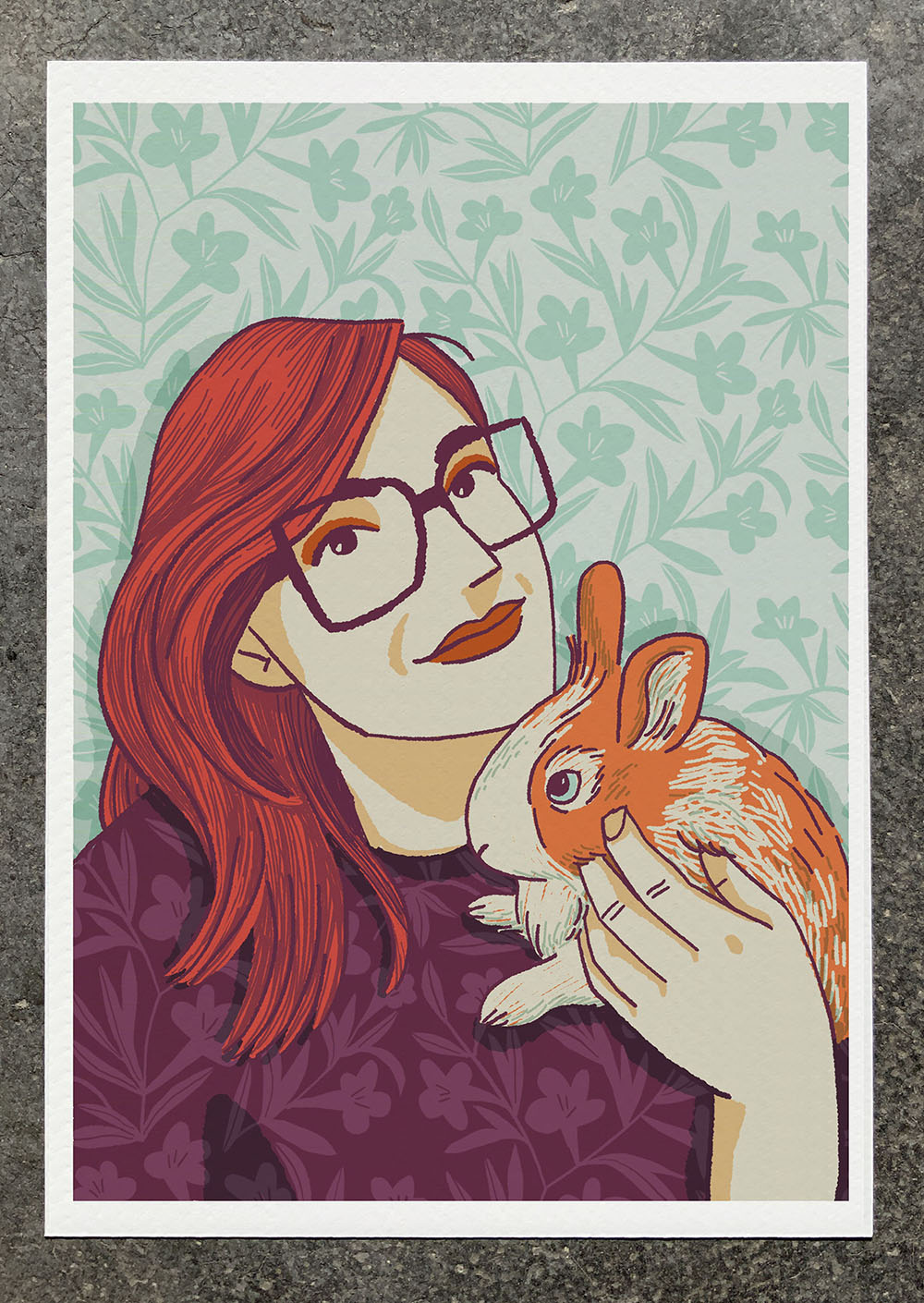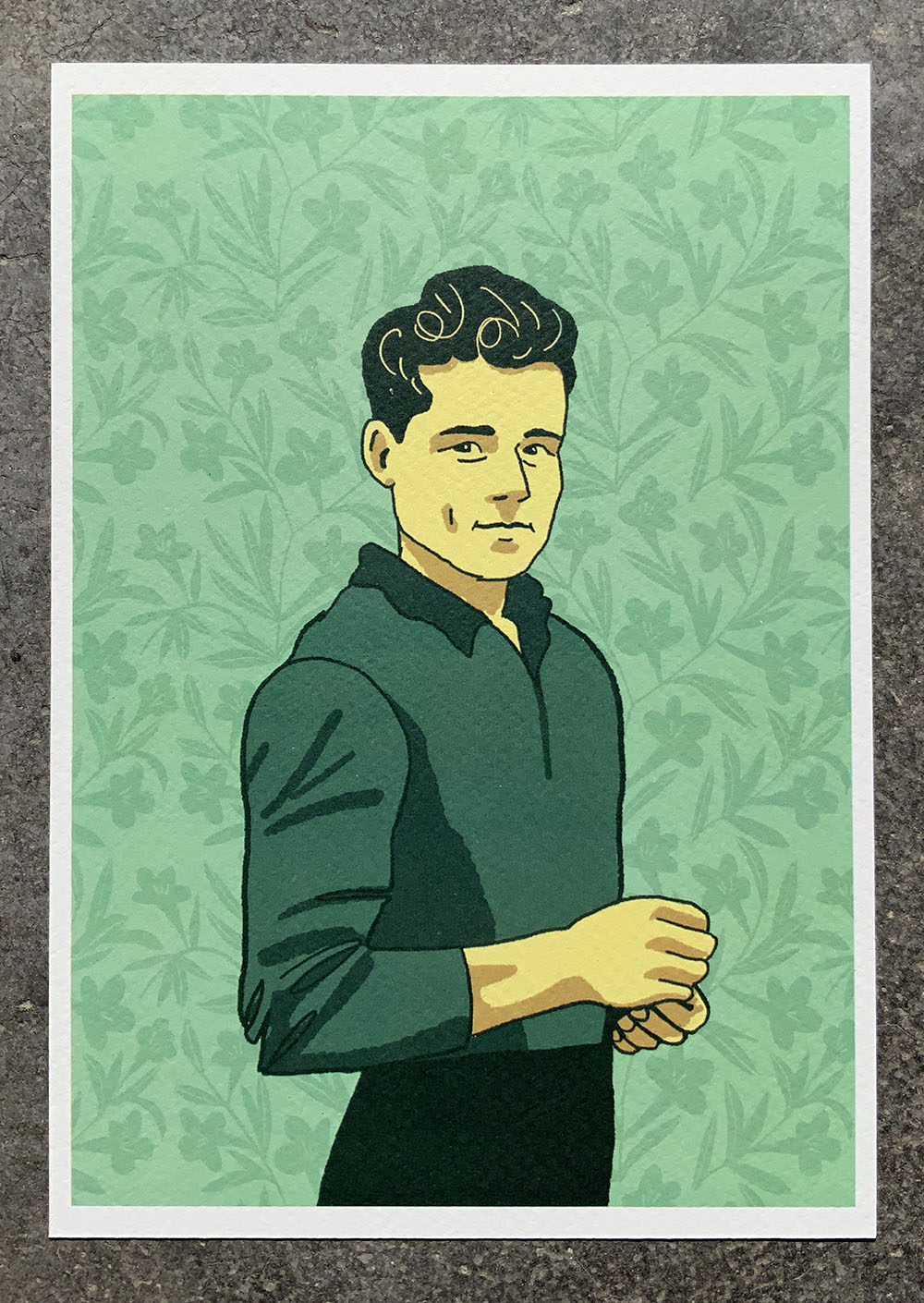 "Every portrait is, first of all, an act of affection, friendship, love for someone and also a form of idealization." – Mimmo Paladino
I create portraits on commission, a perfect gift idea to celebrate your dearest bonds.
My portraits are characterized by simple lines and a color palette restricted to a few shades. They obviously want to be similar, but without seeking hyper-realism, they are an interpretation of a memory that captures the essential and the liveliness of the moment.
They are available in three formats:
Small (A5) – 21×15 cm – recommended for up to 2 subjects;
Medium (A4) – 21×29 cm – recommended for a maximum of 4/5 subjects;
Large (A3) – 29×42 cm – recommended for up to 6/7 subjects.
What do i need? At least a couple of photos for each component, possibly sharp and clear.
After placing your order I will show you the pencil drawing before finishing with the color.
Timing: it depends on the number of commissions at that time, but an average of 6/8 days is to be considered. The files are sent to print on Tuesday and shipped as soon as they are ready. If you have special needs write me before purchasing so as to confirm the feasibility or not.
The background consists of a pattern designed by me and can be chosen together with the client.
The designs are handmade on procreate and printed on Fedrigoni Tintoretto Neve 350 g.