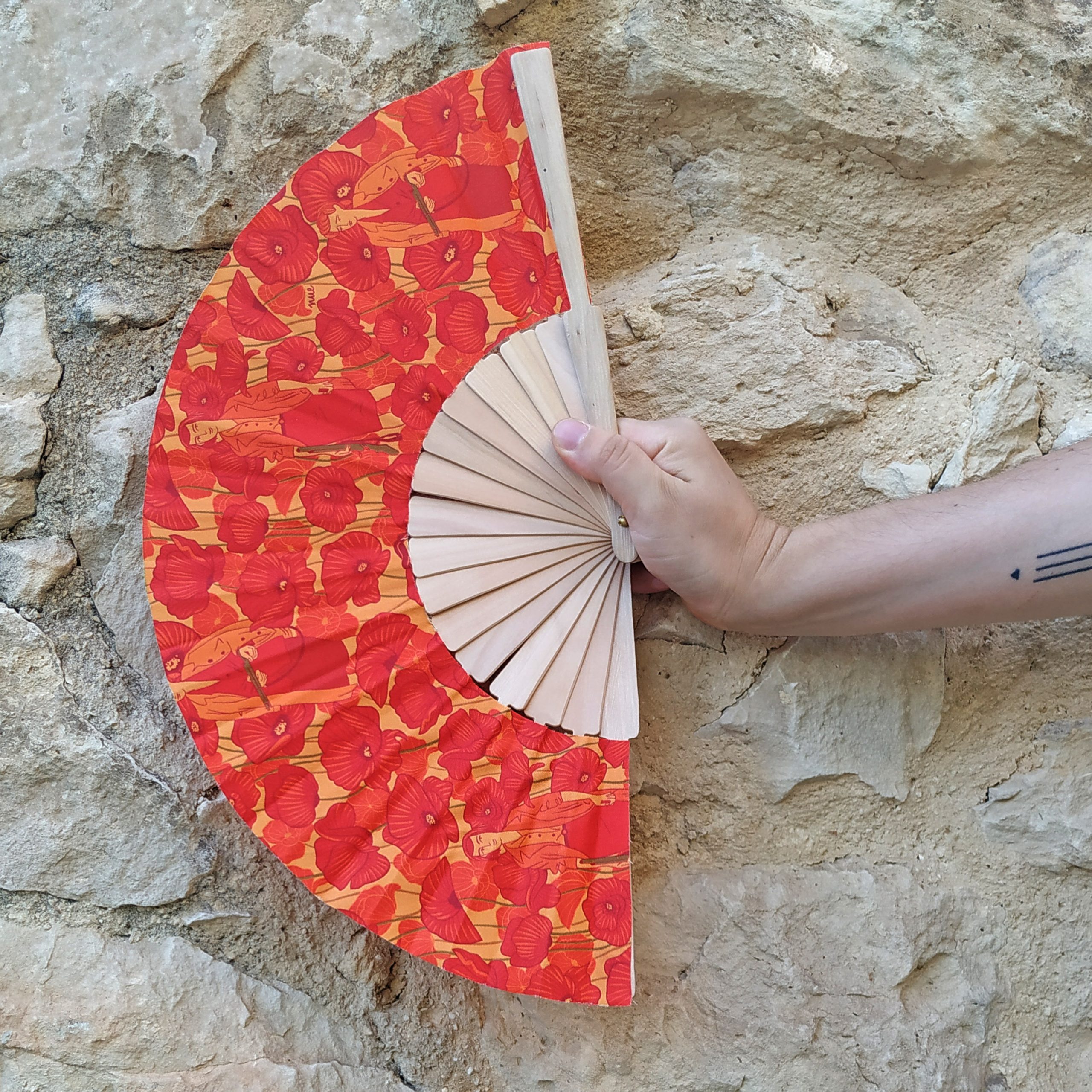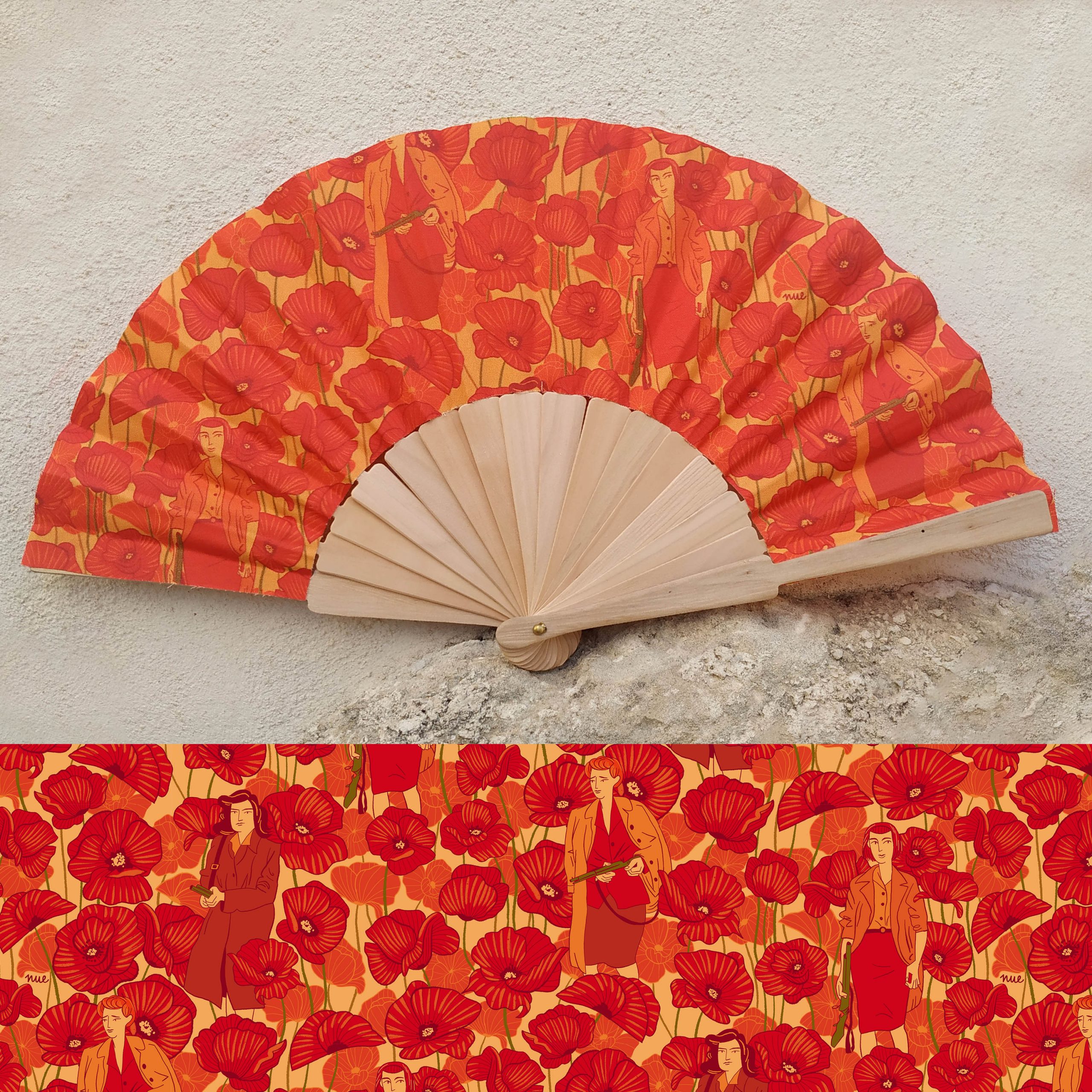 "Ain't the tulip, ain't the rose / from a shady canal watching you over / but a thousand red poppies keeping you close". 
Theses verses, written by the folksinger Fabrizio de André, celebrate the Italian Resistance against the Nazi invasion during the WWII – a fight for freedom which owes its success also to a large involvement by women, "le Partigiane".
According to historical records, there were around 35.000 active fighters among women, and another 70.000 with supporting and defensing tasks. Among them, 623 fell in action or were sentenced to death by the enemy, while thousands were arrested, deported, tortured, or raped.
The Partigiane's struggle was also an assessment of women empowerment, but for many years their history had been a "Silent Resistance".
Hand made fan in cotton fabric with birch wood structure.

Measurements: width approximately 42 cm.
IMPORTANT: every single product is handcrafted and may differ slightly from the one in the picture, even if the same materials are used.
Any small imperfections are to be considered a guarantee of craftsmanship.