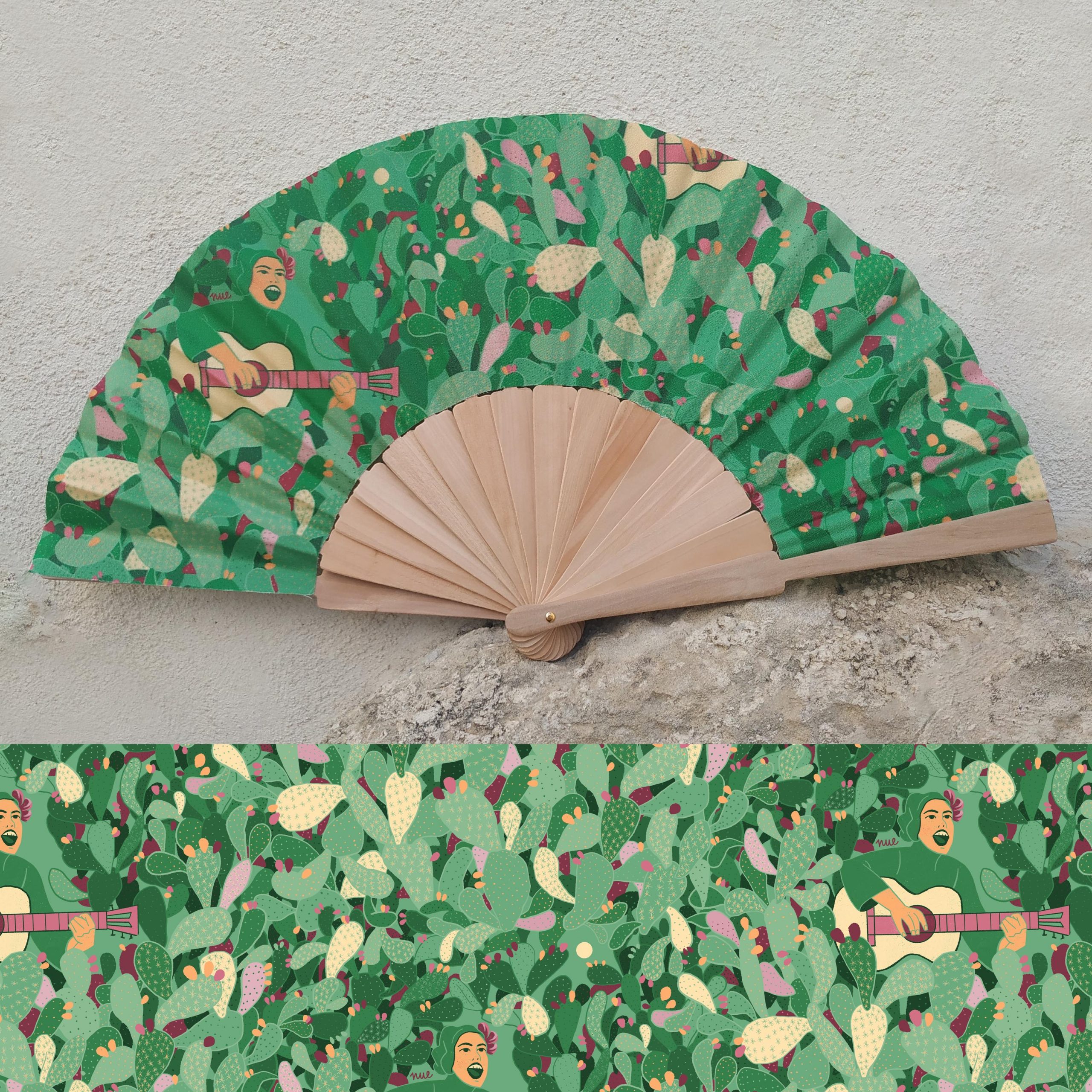 "Rosa's voice, her strangled, dramatic, anguished song, seemed to come from the terrace of Sicily."
Ignazio Buttita
To tell you a little about the subject of this folding fan, I let Rosa Balistreri speak for herself, who presented herself in an interview in 1973 following her non-participation in the Sanremo Festival, where her song entitled "Terra che non senti" was excluded.
"I learned to read when I was thirty-two. From the age of sixteen I have lived alone. I did a lot of hard work to feed my daughter. I know the world and its injustices better than any graduate. And I am sure that sooner or later even the poor, the defenseless, the honest will have some earthly peace.
My stories of misery will cause trouble for many big shots on the day when public opinion will be more sensitive to topics such as hunger, unemployment, single mothers, emigration, racism of the middle class … So far I have sung in the squares , in theaters, in universities, but always for a few thousand people. Now I have decided to shout out my protests, my accusations, the pain of my land, of the poor who live there, of those who abandon it, of workers, of laborers, of the unemployed, of Sicilian women who live like animals. This was my aim when I agreed to sing in Sanremo. Even if no one has seen me on television, all the Italians who read the newspapers know who I am, what I was, everyone knows my ideas, some will buy my records, others will come to my concerts and I'm sure they will reflect on what I sing."
Hand made fan in cotton fabric with birch wood structure.

Measurements: width approximately 42 cm.
IMPORTANT: every single product is handcrafted and may differ slightly from the one in the picture, even if the same materials are used.
Any small imperfections are to be considered a guarantee of craftsmanship.