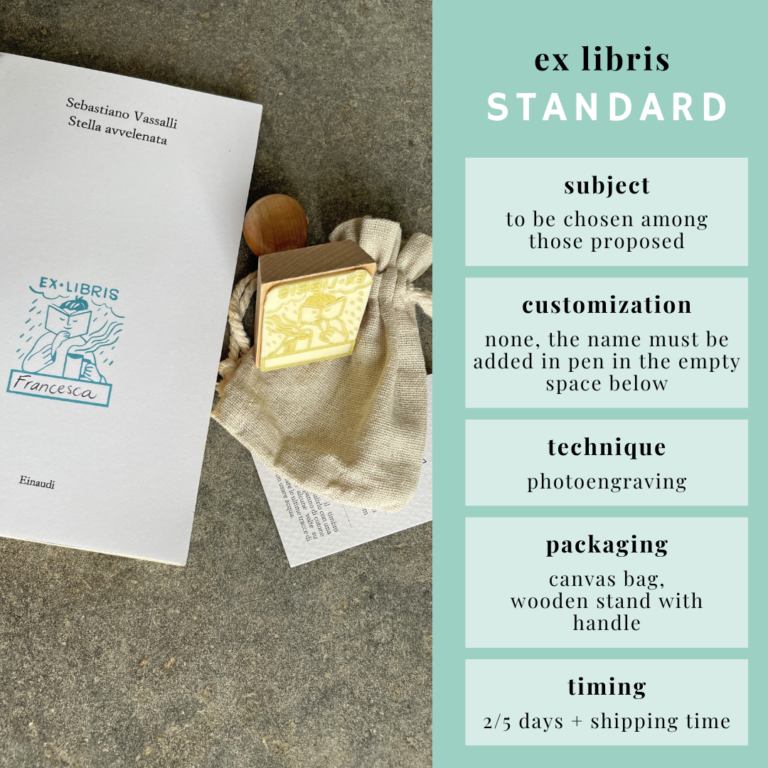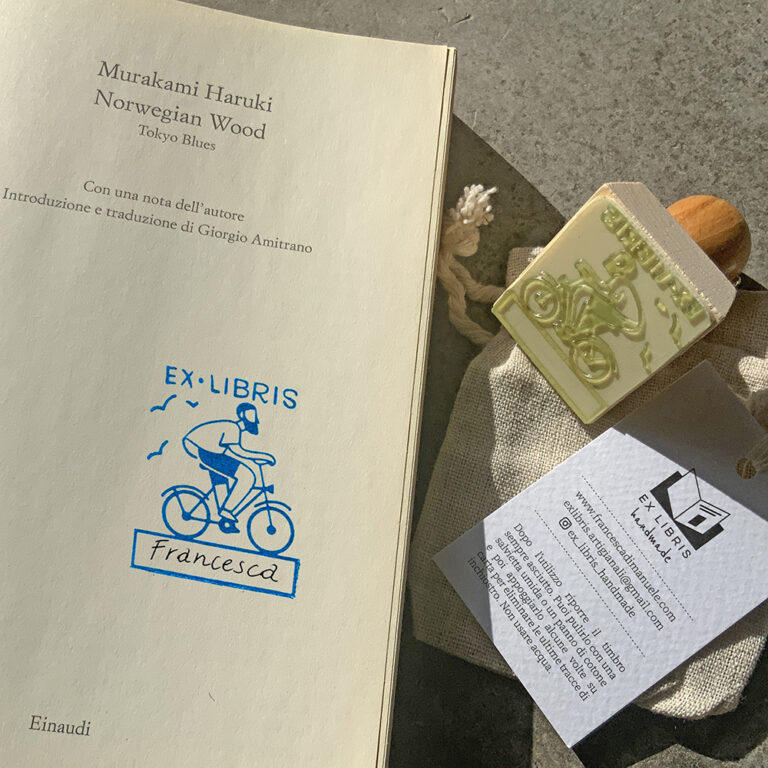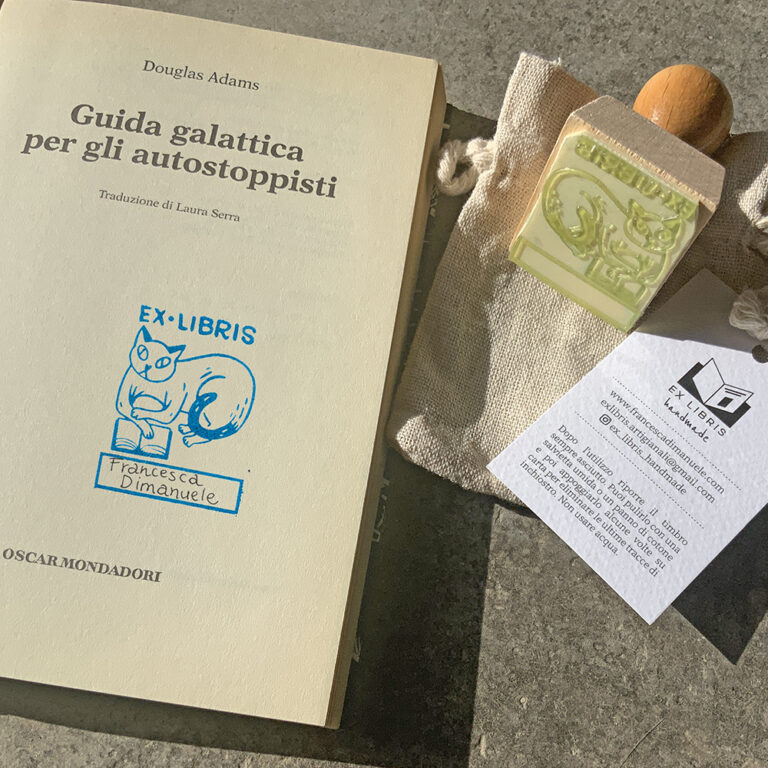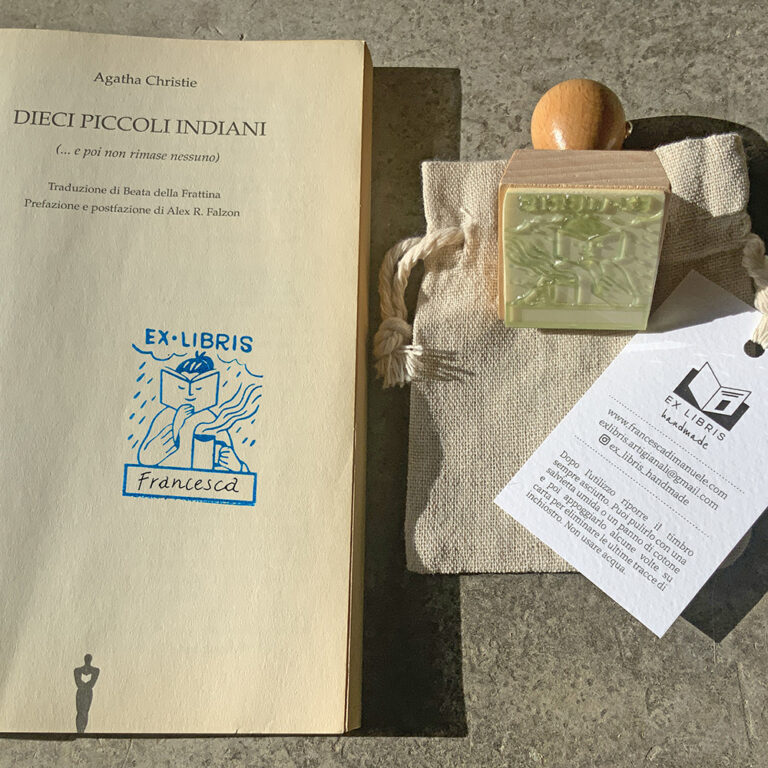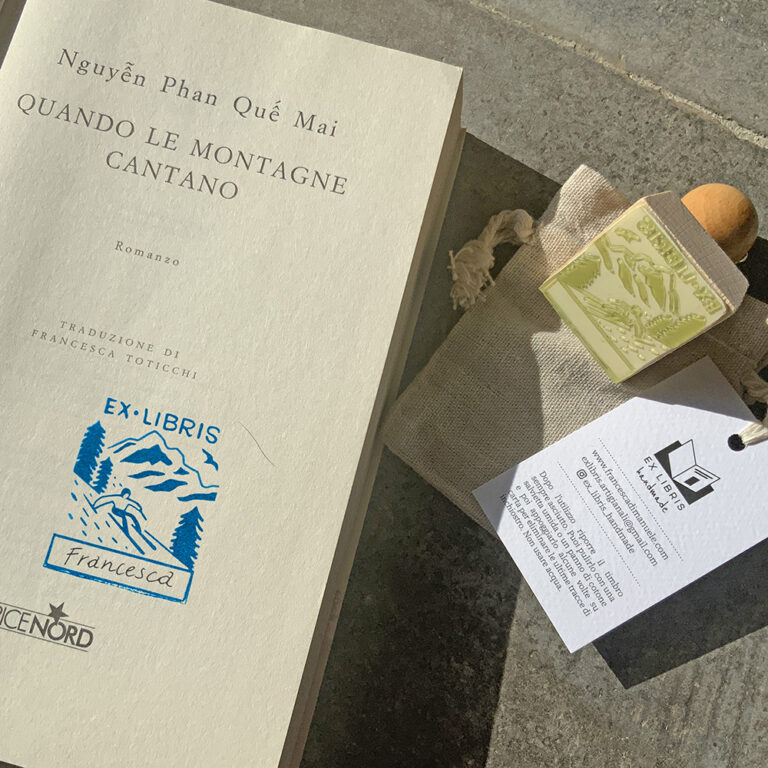 The stamp measures approximately 50 x 38 mm.
Packaging: canvas bag and stand with wooden handle
Shipping costs excluded: € 5.00 for Italy, € 17 for Europe in the following countries: Austria – Belgium – Denmark – Finland – France – Germany – Greece – Ireland – Luxembourg – Norway – Netherlands – Poland – Portugal – Spain – Sweden.
Free shipping in Europe for orders equal to or greater than €150, also visit the SHOP and PRINTS section
The ink pad is not included
The name must be added in pen, which means that it can be used by several people from the same family, or passed on to future generations!
I need about 3-4 working days to make this stamp. It is an indicative period and it also depends on the amount of commissions I have in that period. If you have special needs, write me before purchasing, to check my availability.
These ex libris are handcrafted. The technique I use is similar to cyanotype, that is, using the ultraviolet light of the sun, the image is imprinted on a particular material. Then everything that has not been hit by the light should be rubbed off.

The stamp is placed on a practical wooden support with handle, inside a canvas bag.